The Rodin Group specialises in water treatment and water conservation products
The Rodin Group Limited promotes environmentally friendly products in two specific and very different areas:
Our range of products are suitable for commercial and industrial markets, where high water volume usage takes place. These sectors lend themselves to be the areas where the greatest water and energy savings can be achieved.
From the ScaleBuster physical water conditioner to the Rodin Ultrodin Ultraviolet (UV) system we look for innovative products that save energy and are not detrimental to the wider environment. Both products are WRAS approved.
ScaleBuster is environmentally friendly in that it requires no power or chemicals to operate and is a 'fit and forget' solution to physical water conditioning both in terms of scale protection for hard water areas and corrosion prevention for soft water areas.
We are pleased to confirm that the entire ScaleBuster product range is now available in Building Information Modelling (BIM) file format. The use of BIM will provide significant benefits during the design, construction and ultimately management of a wide range of building projects.
To download the BIM files please click on the link below to select the model required:
The Rodin Ultrodin UV system is a water treatment system that uses UV light and a steel reaction chamber to disinfect water containing harmful bacteria, including Legionella, Cryptosporidium and Pseudomonas, within water systems.

Rodin are also proud to work with Honeywell for a number of water control products including:
Honeywell backwash filters
Honeywell valves (pressure reducing, TMV, balancing and pilot operated valves as well as backflow preventers)
Honeywell Elster Water Meters (formerly Kent Water Meters)
Click on water treatment to see the full Rodin range.
Click on the links below to see entries in recent publication:

Our water conservation range includes: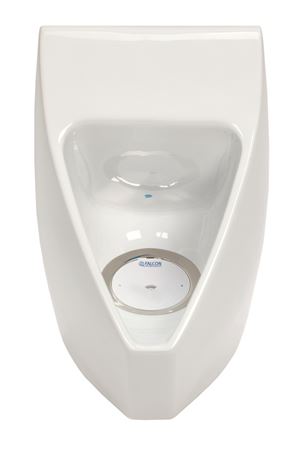 Waterless urinals by Falcon Waterfree along with the replacement cartridges and accessories. Save up to 100,000 litres of water a year per urinal and reduce carbon emissions by cutting demand for potable water that is used to flush urinals. Falcon have now launched the new Velocity cartridge which replaces the old Sealtrap and is compatible with all Falcon and Amitage Aridian waterless urinals.

Water saving TMV3 approved shower systems that have been successfully used over a prolonged period to time to save water for commercial organisations such as gyms and health clubs. New isoflow designs ensure water consumption is capped once a given level has been reached.

Water saving taps and aerators that can either be retrofitted or installed in new build situations.
Click on water conservation to see the full Rodin range.
Falcon case studies in the UK

Falcon technology has been used in commercial washrooms within the UK and Europe for over a decade. We are pleased to share a recent study where the technology has been used in a busy location in the UK:

Hilton Hotel Dartford Case Study
We supply housing associations, councils and the Ministry of Defence amongst others where maintenance costs can be high and in many instances can be significantly reduced.
The Rodin Group prides itself on delivering excellent technical support on the products we specify and supply. Our external sales team and internal support staff are able to provide a friendly and efficient response to all enquiries across the product range.
To request a brochure on any of our products or for enquiries of a sales or technical nature please use the form below.